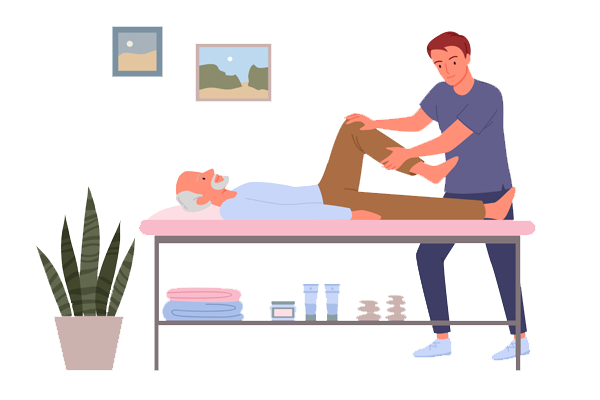 Why Customised Exercises Are Important
Exercises are very important for all of us in making our bones strong, strengthening our muscles, making us more flexible, training our balance and overall improving independence. We need to understand the fact that every age group has different presenting complaints, like Geriatric group has the problem of Osteoporosis or weak bones, degenerative changes in joints and spine, reduced Endurance or working capacity, increased fatigue.
Moreover. one person is different from another although of same age. As a result, the short and long term goals of Physiotherapy change according to patient's needs to make the program efficient. Customised PT exercise program are designed as per the requirements of the patient, for example, a sedentary patient needs more flexibility training and a Cardiac patient needs more endurance training, someone with wrong or incorrect posture may require more emphasis on Posture Correction.
As a result, simply doing generalised exercises will not provide the benefit as much as Customised exercises will. Individualised assessment by expert Physiotherapists will solve the purpose. We at PhysiQure believe in providing the best Physiotherapy facilities as we understand that each patient has some goals and together, we can make it possible to explore the possibilities and gain maximum benefit. Exercise is vital for people of all ages for maintaining health, preventing injuries, and lowering risks of heart disease. Learning from the expert PHYSIOS at PhysiQure will help to design a complete program that will not keep any stone unturned to keep you going.
Think of Customised Physiotherapy, think of PhysiQure !!!