Geriatric (Elder) Health Care Physiotherapy
Cheer for Elderly, Physiqure to Start Geriatric Health Care Facility


Geriatric Care – Planning and Coordinating Care of the Elderly & Others 
Geriatric Health Care refers to care of people above 60 years of age. As this group of people is highly vulnerable to many health problems like joint pains, muscles weakness, reduced endurance, loss of balance leading to frequent falls, reduced cardio-pulmonary endurance and many others. 
One of the most common problem that the old age people have is loss of self- confidence to do prescribed exercises until unless properly guided by a competent Physiotherapist. Elderly Care is one of the most important specialities in Physiotherapy as there is always a need to make elders self-dependent and lead a better and healthier life. Paralysis, Parkinson's , arthritis  and falls  are some very common conditions that an old person faces. Other common problem is Osteoporosis that makes bones weak and prone to fractures. Therapeutic exercises are very important part of elderly care.
PhysiQure has brought a unique Geriatric Health care Physiotherapy program that includes –
Pain Management
Muscle strengthening
Improving flexibility
Improving bone density
Balance training
Improved co-ordination
improve daily activities
PhysiQure advanced Physiotherapy centers are available in the following areas in Bhopal-
Think of advanced and best Physiotherapy services, think of PhysiQure.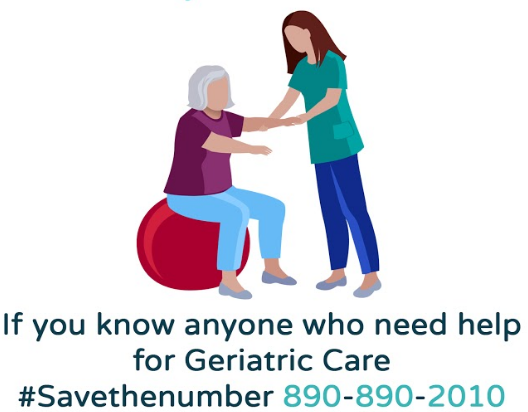 PhysiQure is coming up with 2nd Innings Club