Senior Citizens Video Consultation Online
According to a 2016 report by the ministry for statistics and programme implementation, India has 103.9 million elderly, people above age 60, about 8.5 per cent of the population.
Looking at the health issues of the elders, a lot has been done like Health check-ups and schemes but looking at the practical limitations that many of these senior citizens face, its quite difficult to take advantage of the facilities being provided.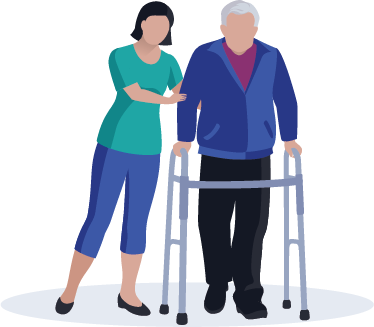 Physiotherapy has been a very important part of Elder or Geriatric care as more than taking pills they need to feel alive and energetic, which is possible only through Functional Independence. 
But in our clinical practise, we have seen that even when the old aged person wishes to attend Geriatric Physio sessions, or if their family members wants them to stay active and healthy, they face a lot of practical issues like pick and drop to Physio centres and who will full time accompany them. 
Looking at the present scenario, the idea and scope of VIDEO CONSULTATION for Senior Citizens seems best and most apt as it serves the purpose of making them independent through promoting movements like improving strength and flexibility through supervised and gradually progressive Exercise therapy program best suitable for them. 
PhysiQure brings the best Video Consultation program for the Elder people where they can get all their queries sorted that too in the comfort of their homes. It is more suitable for them as they need not travel for long hours and disturb their routine which they are very strict about.
PhysiQure offers this unique program which doesn't even disturb the routine of their family members but is individualised and focusses on the patient's needs. Application of a simple App. solves a lot of dependences and offers consultation with specialised and experienced team of Physios dedicated to Geriatric Physiotherapy care.