Physiotherapy in Hoshangabad Road Bhopal
Physical therapy (PT) or physiotherapy, is one of the allied health professions that, by using evidence-based kinesiology, electrotherapy, exercise prescription, joint mobilization and health education, preventive exercises and treat conditions such as chronic or acute pain, soft tissue injuries, cartilage damage, arthritis, gait disorders and physical impairments typically of musculoskeletal, cardiopulmonary, neurological origins.
Physical therapy is used to improve a patient's physical functions through assessment, diagnosis, prognosis, physical intervention, rehabilitation and patient education.
More than 100 conditions are covered under Physiotherapy like –
Paralysis
Cerebral Palsy
Geriatric care
Post-fracture stiffness
Post- surgical Physiotherapy
Ante and post- natal Physiotherapy
Gait abnormalities
Acute and chronic pains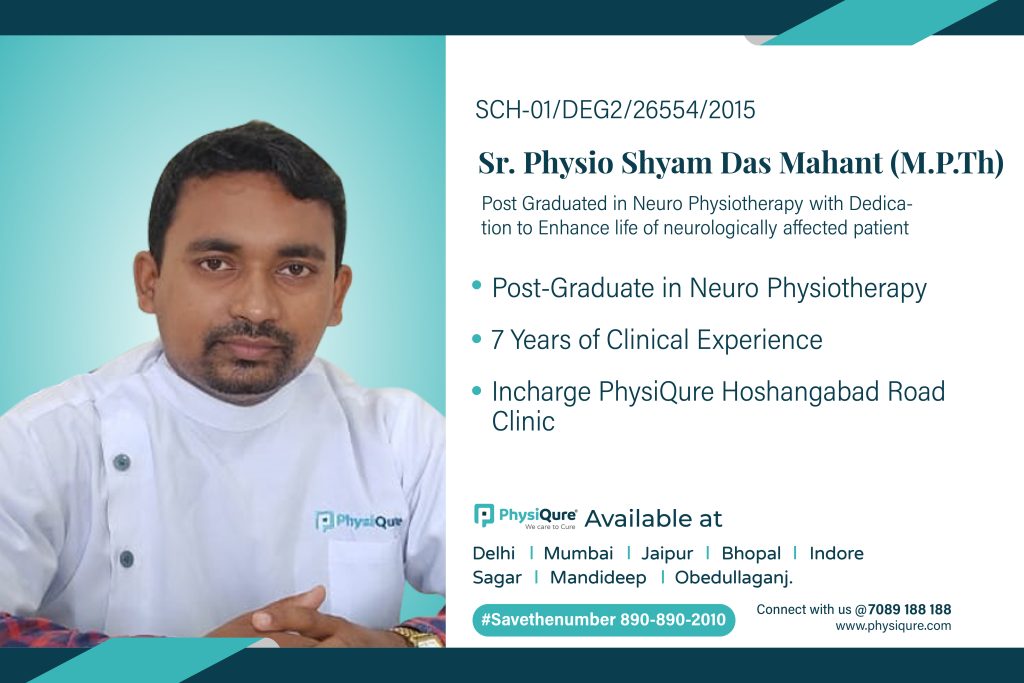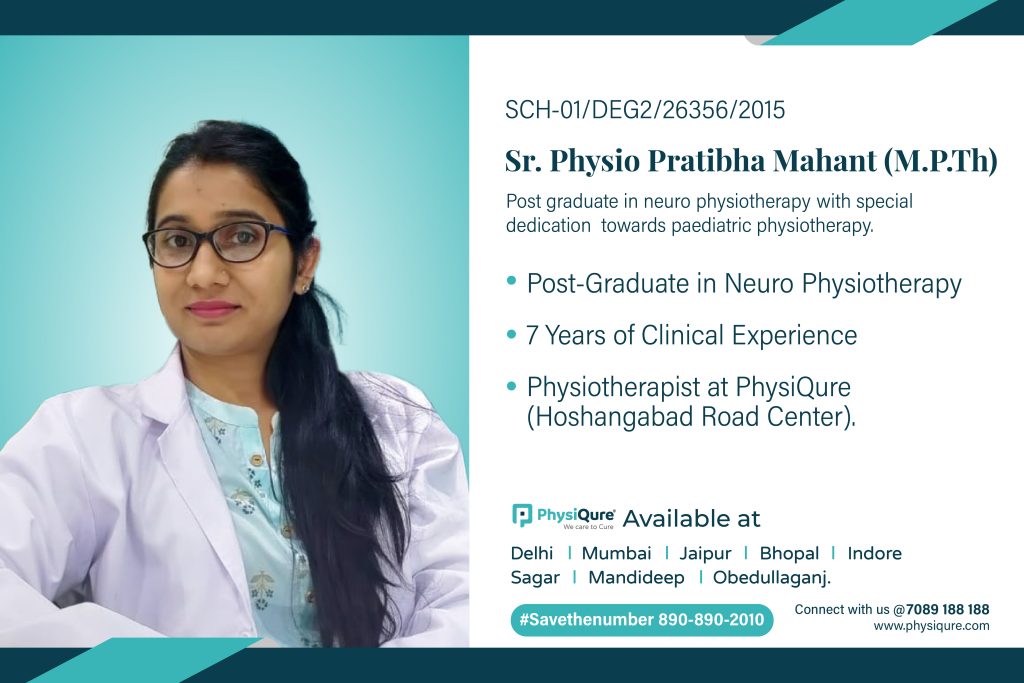 The need of the hour is to have good and standardized Physiotherapy solutions to all our patients within reach. Not all patients can reach to advanced Physio. centres located at far distances. So, they satisfy themselves with whatever facilities are available in their areas. We at PhysiQure truly believe that our patients are our priority and they should not be satisfied with anything less than the best. PhysiQure has brought world class Physiotherapy facilities in your area at Hoshangabad road, Bhopal.
We specialize in Neurological Physiotherapy, Musculo-skeletal Physiotherapy, Orthopaedic Physiotherapy, Geriatric Physiotherapy, Gynaecological Physiotherapy, Cardio-pulmonary Physiotherapy amongst others. Our team of expert Physios maintain proper record of the patients from initial assessment to treatment and follow-ups.
We are keen in professional growth and development and wish to provide state of art services to our patients. Our treatment protocols are well documented and are standardized for all our Physiotherapy centres. From correct patient education to learning the correct way of doing the prescribed exercises from the expert themselves, we wish to give our patients the best Physio services at par with global standards.
Choose Physiotherapy, choose PhysiQure!!!!
Connect With Us:
Email: contact@physiqure.com
Phone: 890-890-2010
WhatsApp: 7089-188-188