Women Health Physiotherapy​
A lot of women experience a lot of issues from aches and pains to pregnancy related health problems and post-partum programs to return to previous health. All these and a lot more comprise of PT IN OBS. AND GYNAECOLOGY. The scope of practice has now increased to include all health concerns of women: incontinence, pelvic/ vaginal pain, prenatal and postpartum musculoskeletal pain, osteoporosis, rehabilitation following breast surgery, lymphedema, education prevention, wellness and exercise.
Physiotherapy can offer valuable benefits in chronic health conditions that are predominantly seen in women like Osteoporosis, menstrual pains and spasm, neck and back pains, etc. 
Following conditions are proved to benefit from Physiotherapy
Osteoarthritis
Osteoporosis
Rehabilitation following breast surgery
Lymphedema
Post-menopausal heart disease
Chronic myofascial pain      
Patellofemoral pain syndrome
Hypermobility syndrome
Sacroiliac (SI) joint dysfunction
Fibromyalgia

Pcod/pcos
Urinary incontinence (the involuntary leakage of urine) is common in women, affecting up to 30% of women by 65 years of age. Studies have proved that properly designed exercise program can help to solve this problem.
PhysiQure has brought unique Physiotherapy consultations and services in women's health. Our physiotherapy centres are highly facilitated with contemporary equipment matching international standards. 
From Online consultations for Ante-natal and post-partum women to proving Post-surgical Rehab., PhysiQure is unique as it provides best services along with all relevant documentations.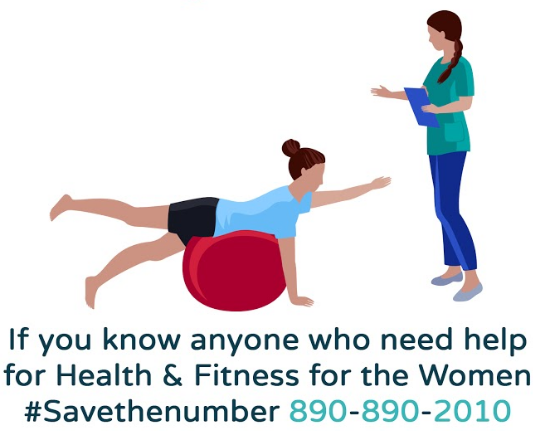 Weight reduction is an important component of women suffering from PCOD (Poly cystic Ovarian Disease). Managing Osteoporosis, Low back pains, leg cramps, neck pains and stiffness, knee pain with carefully designed exercises is achievable only with Physiotherapy.
Our team of experienced Physios provide full support in planning and executing realistic and achievable goals through regular training and follow-ups.