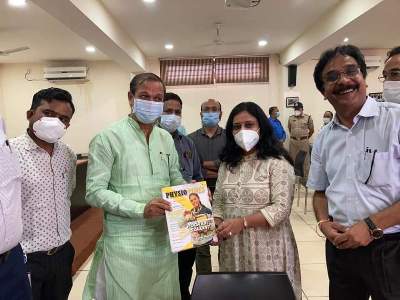 Get the right treatment for your pain
PhysiQure is a physiotherapy clinic offering the Best Physiotherapy in Mandideep. We have been treating patients suffering from various ailments, and we offer a wide range of services, including physiotherapy for the spine, post-surgery rehabilitation, sports injuries, and more.
Get Best Physiotherapy in Mandideep
In the land of Tigers, you can find our clinic. We offer highly qualified physios that provide a range of services. Whether you're getting physiotherapy for spine or post surgery rehabilitation, we have someone for you.
Expert care for all your needs.
We have years of combined experience in the industry, and we're ready to help you with all your physio needs. Whatever you're looking for, we have a team of expert physiotherapists to get you back on your feet.
We care
We are a physiotherapy clinic in Mandideep with a handpicked team of the best and most qualified physiotherapists. With Physiqure, you get personalized care by highly qualified professionals. We will do what it takes to make you feel better.
Get the best physiotherapy to heal faster
Our team of qualified and dedicated physiotherapists are here to help you get the best therapy for faster healing. Whether it's post-surgery rehabilitation, sports injuries, or anything else, we've got you covered.
We're always on call for you.
We take pride in providing you with the best care so we're never far from your side. With knowledgeable and friendly support staff, Physiqure will be there for you when it matters most.
Knowledgeable staff with 'hand-on' skills.
When you're in pain, it doesn't matter how qualified the therapists are if they can't help you. We have a team of experienced therapists who know what they're doing and come to see you at your home or office so that you're able to get back on your feet again as quickly as possible.
Get the best care for your body.
Our hands-on treatment and exercise program is based on most up-to-date research. You deserve to get the best care for your body—not just a Bandaid solution.
Come to the most trusted physiotherapy clinic in Mandideep.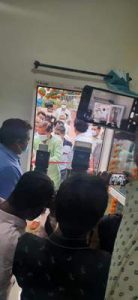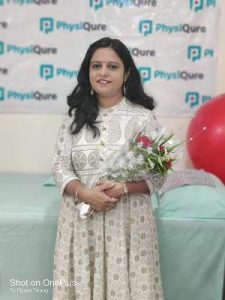 Connect With Us: Email: contact@physiqure.com Phone: 890-890-2010 WhatsApp: 7089-188-188