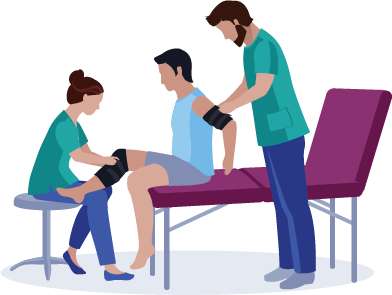 Physiotherapy in Indrapuri Bhopal
Physiotherapy in Bhopal has developed in leaps and bounds in the last few years. People have become aware that limiting your functional abilities or depending on medicines for lifetime will not benefit in long run. It may be a temporary solution to reduce symptoms which will make you feel that its improving although it might be only masking pain.
Physiotherapy provides scientific solutions to a lot of common orthopaedic, neurological, Pulmonary, Paediatric, Geriatric, post-surgical problems. Physiotherapists believe that 'movement is Life', so anything that is limiting movements or making daily activities difficult should refer to a Physio for their expert opinion.
Pain is one of the most commonly experienced symptom that worries a person toconsult a doctor but may or may not approach a Physiotherapist. Other symptoms can be muscle weakness, muscle tightness, post-fracture stiffness, postural problems, post-stroke (paralysis) complications, etc.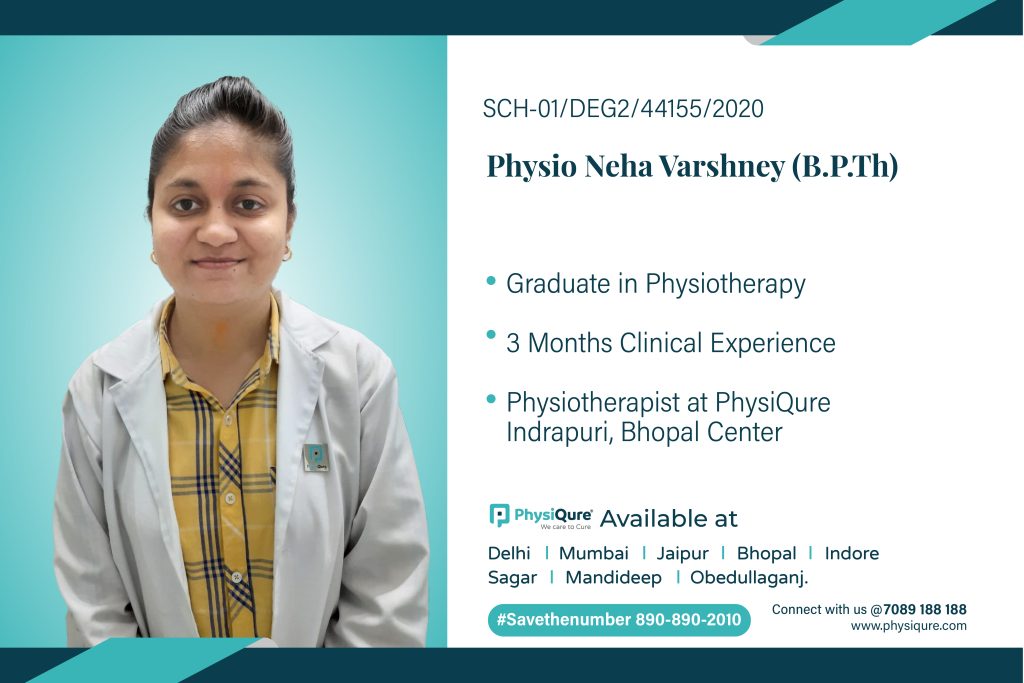 One needs to understand that Physiotherapy is not a one day solution. Rather, its guidance to use your body in correct way so that every anatomical structure is neither over-used, nor under-utilized and wasted.
As the name implies, 'PHYSIO' is Physical and 'THERAPY' is Treatment, use of Physical agents and exercises without the use of medicines is the mode of treatment.
PhysiQure is a team of expert Physios who are near you as in the present scenario, time and distance are of utmost importance. We have a state of art Physiotherapy Centre at Awadhpuri as we understand the concern of our patients who need to travel a lot owing to long distances. The centre is equipped with the most advanced Physiotherapeutic modalities and a team of competent and best Physios in Bhopal.
PhysiQure provides best and the most unique Physiotherapy services in all specialities, the chief being,
Corporate well-being (Ergonomical training)
Geriatric Care
Advanced Stroke Care
Post-surgical Physiotherapy (Cardiac, Neuro, Orthopaedic, after C-section,etc)
Physiotherapy for Post fracture stiffness and strength training
Ante and Post-natal Physiotherapy
Post CABG (Bypass Surgery ) Physiotherapy
Think of BEST PHYSIOTHERAPY, think of PhysiQure.
Connect With Us:
Email: contact@physiqure.com
Phone: 890-890-2010
WhatsApp: 7089-188-188