Physiotherapy in Obedullaganj
Welcome to PhysiQure, your trusted destination for high-quality physiotherapy services in Obedullaganj. Our team of experienced and certified physiotherapists are dedicated to helping you achieve optimal health and wellness through personalized treatment plans tailored to your specific needs.
Whether you're recovering from an injury, managing a chronic condition, or looking to improve your overall fitness and flexibility, we have the knowledge, skills, and expertise to guide you on your journey to better health.
At PhysiQure, we offer a wide range of physiotherapy services, including manual therapy, exercise prescription, electrotherapy, and more. We believe in a holistic approach to healing, which means that we treat not just your symptoms, but also the underlying causes of your pain or discomfort.
So PhysiQure provides best physiotherapy services in Obedullaganj. Contact us today to schedule your initial consultation and start your journey towards better health!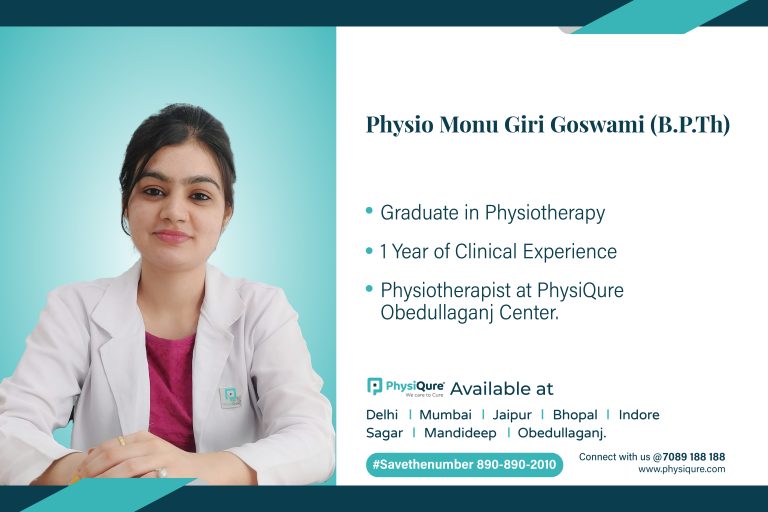 Connect With Us: Email: contact@physiqure.com Phone: 890-890-2010 WhatsApp: 7089-188-188
We are  Located at:
S.P Complex, Mahaveer Colony,
Ward No. 2, Obedullaganj (M.P)